Portal, a self-hosted wallet and true cross-chain Layer-2 DEX built on Bitcoin, has announced a strategic partnership with Polygon, popularly known as Ethereum's Internet of Blockchains, to give new impetus to Bitcoin usability in the DeFi ecosystem.
Portal offers fast, private, and secure atomic swaps between Bitcoin and other digital assets. Both Polygon and Portal are committed to enabling users to move their digital assets seamlessly across the DeFi ecosystem with the lowest possible fees.
Its DEX will facilitate WBTC/BTC and POS-WBTC to BTC swaps . Polygon will run a facilitation node on Portal DEX to provide ongoing liquidity for atomic swaps between Bitcoin and POS-WBTC, WBTC, and other assets.
Portal Brings DeFi to Bitcoin
The Portal platform is DeFi built on Bitcoin. It makes trade anonymous, zero-knowledge swaps via the first true cross-chain DEX that's trust-minimized. With Portal, DeFi becomes a service that anyone can provide, maintaining anonymity within open, transparent markets with a security model as robust as Bitcoin mining.
Portal executive chairman Dr. Chandra Duggirala commented, "Given that Portal is a DeFi layer on Bitcoin, we are excited to partner with Polygon to enable WBTC/BTC and POS-WBTC to BTC swaps. We believe that having liquid markets and enabling price discovery will appropriately price wrapped Bitcoin based on risk and enables increased usability for Bitcoin."
Polygon is arguably the go-to scaling solution that has helped Ethereum become the definitive, fundamental settlement layer of the growing Web3 ecosystem. It resolves the blockchain challenges like high gas fees and slow speeds without sacrificing security.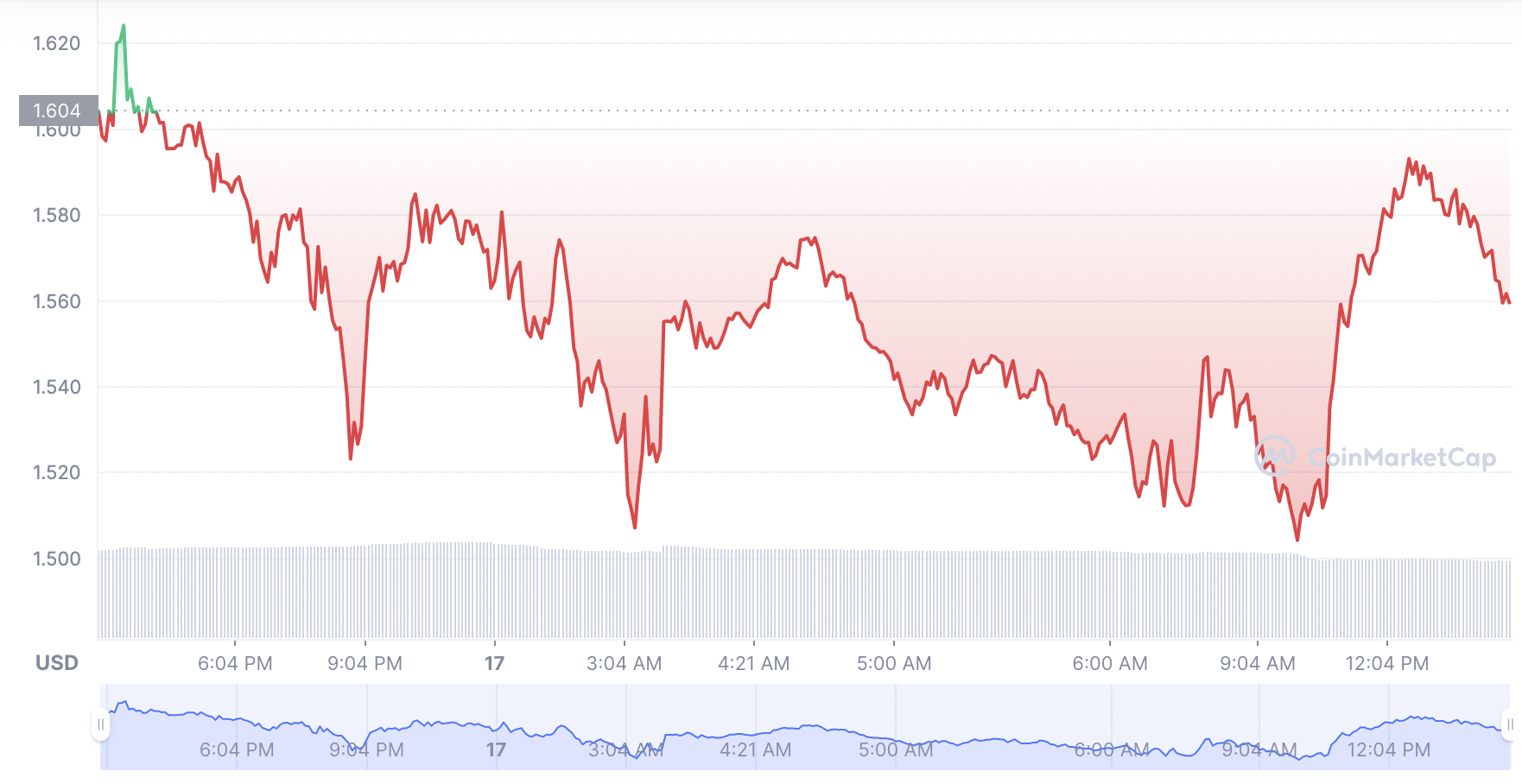 Cross-chain swaps on the Bitcoin blockchain
Polygon's core component is Polygon SDK, a modular, flexible framework that supports building and connecting Secured Chains like Plasma, Optimistic Rollups, zkRollups, Validium etc and Standalone Chains like Polygon POS, designed for flexibility and independence.
Portal's Layer 2 and Layer 3 technology simplifies building censorship-resistant communications, media and one-click execution of cross-chain swaps on top of the Bitcoin blockchain. It facilitates the private, off-chain execution of "smart contracts" for asset issuance, swaps, staking, liquidity, derivatives, and more, all peer-to-peer, without third-party custody or control.
Polygon claims to be the first well-structured, easy-to-use platform for Ethereum scaling and infrastructure development.
It aggregates scalable solutions on Ethereum, and combines Ethereum and sovereign blockchains into a full-fledged multi-chain system. Polygon aims to solve the pain points associated with Blockchains, such as high gas fees and slow speeds, without sacrificing on security. the platform's scaling solutions have seen widespread adoption with 400-plus Dapps, more than 350 million transactions and 1.5 million-plus unique users.
Looking to buy or trade Polygon (MATIC) now? Invest at eToro!
Your capital is at risk
Read more: